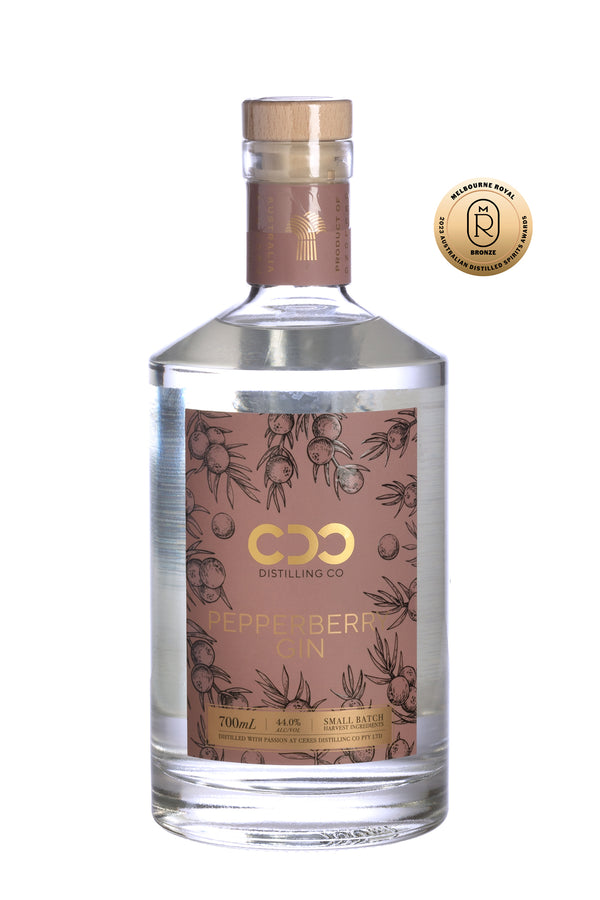 Ceres Pepperberry Gin 700ml
Ceres Pepperberry Gin has a nice balance of citrus and spice.
With the major botanicals combing coriander seed, citrus peel, strawberry gum and cardamon. The fusing of Tasmanian pepperberries, orris and angelica add to the complexity and gives the gin a beautiful finish.
Ceres Pepperberry Gin is 44% ABV.
Crafted with love in Geelong.
Purchase any 700ml bottle of Ceres Distilling Co. Dry, Pepperberry or Strong Gin AND GET A FREE 200ml bottle of Ceres Dry, Pepperberry or Strong Gin. 
Offer does not include free delivery and can not be used in conjunction with any other offer. Available online, at the Distillery Door or whilst stock lasts. Ends 31 December 2023