Join us as we take you on a journey into the world of craft gin.
Our Masterclass is one of the more unique gin experiences available in Victoria. You will get to tour our Geelong distillery, try your hand at creating Gin and sip some of the finest craft gin in Geelong.
We start this experience by sharing with you the rich history of gin and explore how gin is made. During the 3 hour masterclass you will learn the techniques and Australian botanicals used in gin production and discover how different flavours affect our craft gin.
Then you will get to experience how to operate our still and try your hand at making gin. After your tour of Ceres Distillery you can enjoy a complimentary gin paddle and Charcuterie platter. You can take your experience home with a 200ml bottle of gin for you and your friends to share.
You will get to discover how to operate our 5-litre still and the flavour and value behind the botanicals we carefully infuse into our bespoke Craft Gin.
WHAT'S INCLUDED IN THE GIN MASTERCLASS
A 3 hour session run by our master distiller
A detailed history of gin
An explanation and demonstration of how gin is made
Exclusive access to the operation of our 5-litre small still
See and smell how our popular Pepperberry Gin is created
Experience yourself how to operate a still and make gin (from ingredients to bottling)
An explanation into our Australian botanicals and how they are infused into our Gin
A tour of the Ceres Distilling Co. Distillery
A gin paddle
A shared Charcuterie platter
A drink to quench your thirst from the hard work that is gin making
A 200ml bottle of our gin to take home.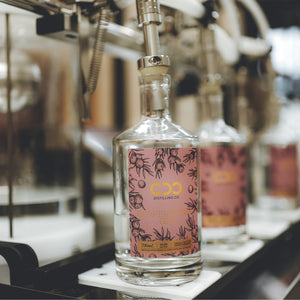 THE FINER DETAILS
Gin Masterclass: $130 per person
Duration: Approx. 3 hours
Course is held the second Saturday of every month 
Class capacity: minimum 2 people, maximum 8 people
For bookings please go to opentable and book there!
For group bookings please reach out to info@ceresdistillingco.com.au to book a private experience. If you have a group of 4 or more and a preferred date that is not a Saturday please contact us.
Please note you may share sessions with other guests depending on booking numbers. 
If you need to alter your booking date after purchasing, please email info@ceresdistillingco.com.au 
book your seat here
We are for the Lovers of Craft Spirits
There is nothing like experiencing a local craft spirit distillery. So we will teach you our trade where you can learn how we make our craft gin. Then with your take home bottle or newly improved cocktail mixing skills impress your friends at your next dinner party or why not bring your family to our Geelong distillery and bar on your next visit.
Taste Our Gins
Our delicious Gin flight is the perfect start to your Ceres Distilling Co. visit. You get to sample three of our Award Winning Craft Gins including Ceres Dry Gin, Ceres Strong Gin and Ceres Pepperberry Gin.
Then when you have worked out your favourite you can purchase a bottle to take home from our Distillery door.
book now